Tap-guitar books – Daniel Schell
My Space , My time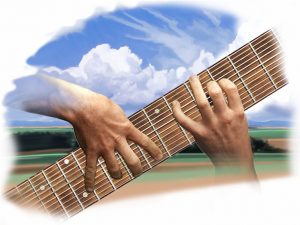 New release  4.0 , exists in French
The method for tap-guitar  by Daniel Schell, edited with the help of Markus Reuter. New release completely revisited with the help of André Chalifour.
We have finished the new release 4.0 of My Space. .
1 "Textbook", a playing method with all aspects of the instrument, the different tunings, the aspects of fingering, positions,  reading on and writing for the t-g, ornaments, choosing the strings…etc. Can be used for any type of tap-guitar. This volume includes a special chapter about the repeating notes
2 "Daily exercises and thesaurus"  with important exercises for your daily practice plus a selection of  compositions by classical and prominent contemporary composers as Carpentier, Daiss, Jolliffe, Lampi, Splendore, J.K.Wagner, Schell.
60 €  for both volumes, paper version plus post
25€ for both volume , pdf version protected by a personal code
The Path to My Space, My Time
for the active reader , vol.1 to 6.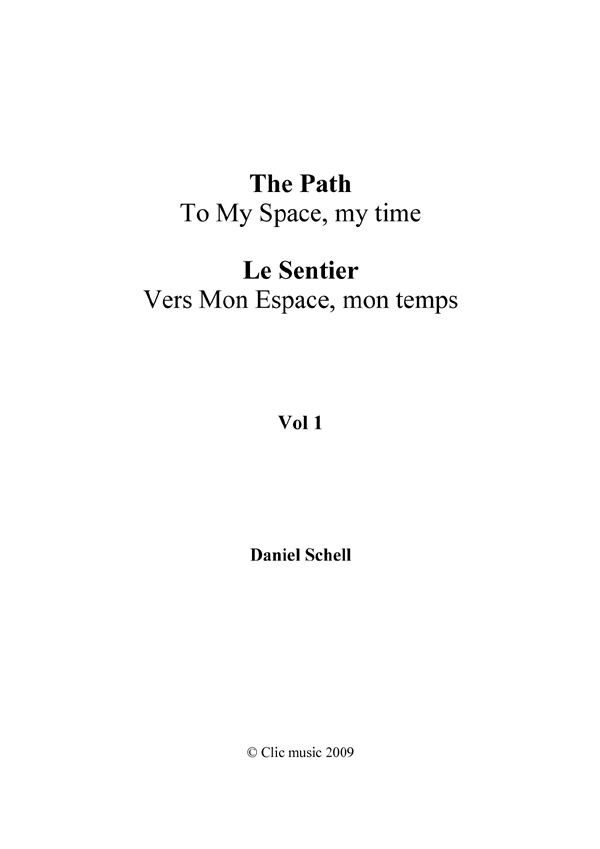 "The Path to My Space, My Time"  is a suite of compositions in 6 volumes ( 4 available now) intended to develop your reading and improvisational ability, as well as your knowledge in music. The compositions are, in general, for solo tap-guitar, however there are also pieces for duets and small ensembles. The method is progressive and starts  from the simplest. Each volume contains reading pieces, pieces designed for improvisation, or specifically designed to improve your tapping technique. The songs are often from the repertoire of Daniel Schell, so you can hear them on his various recordings with Ensemble Karo, Sandip Banerjee, or others.
There are  reading/rhythmic pieces such as  'Four over three.", simple pieces to improvise as  'Wife of the cuckoo', or advanced like  'Fool's gold', which contains changes of time signature. There are also harmonic studies, based on the 'karos', which opens new perspectives to the improviser and composer. Eventually, pieces like 'Walk on two pathes' use a new fingering technique which involves the repetition of the same note (or neighbouring notes) on two regions.
 10€  per volume,  paper version plus post

7€ per volume, for the pdf version, protected by personal code