Cos Fourth Album, 1979 . Page under construction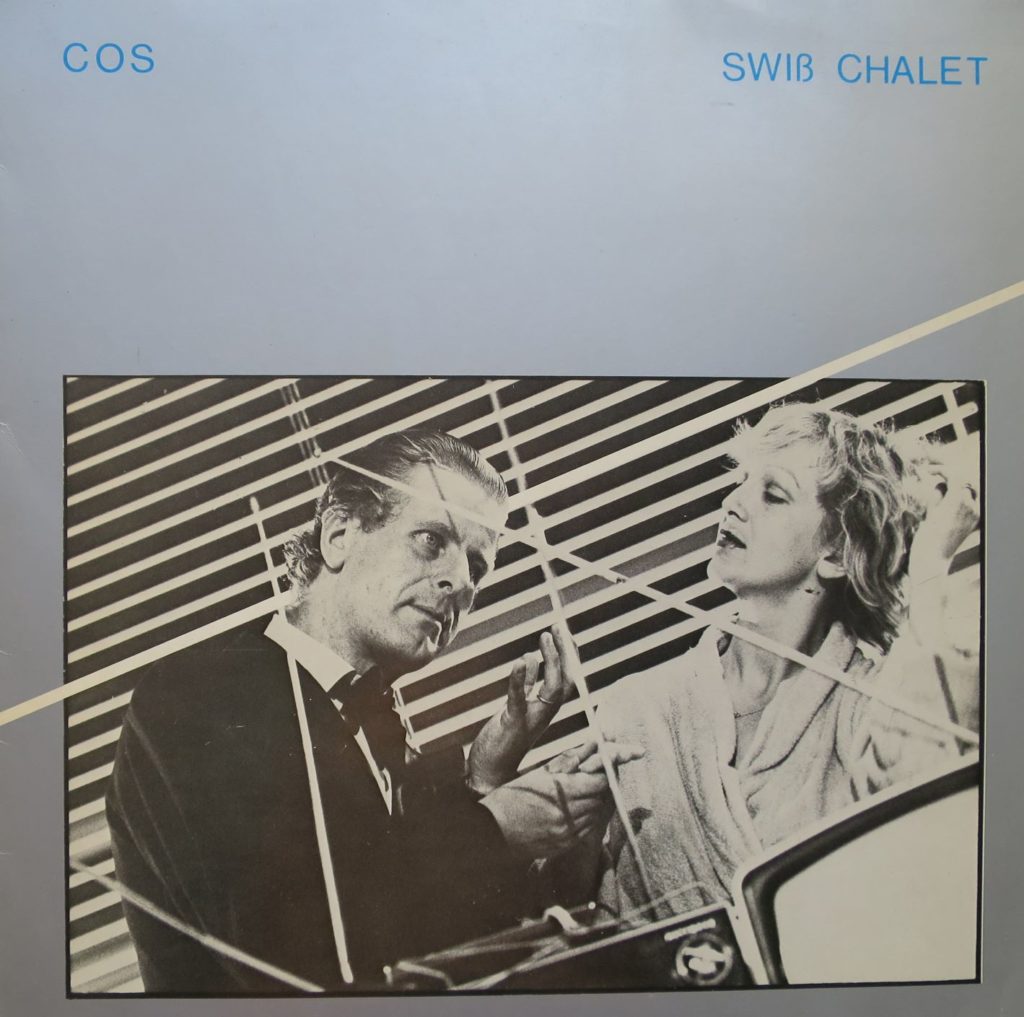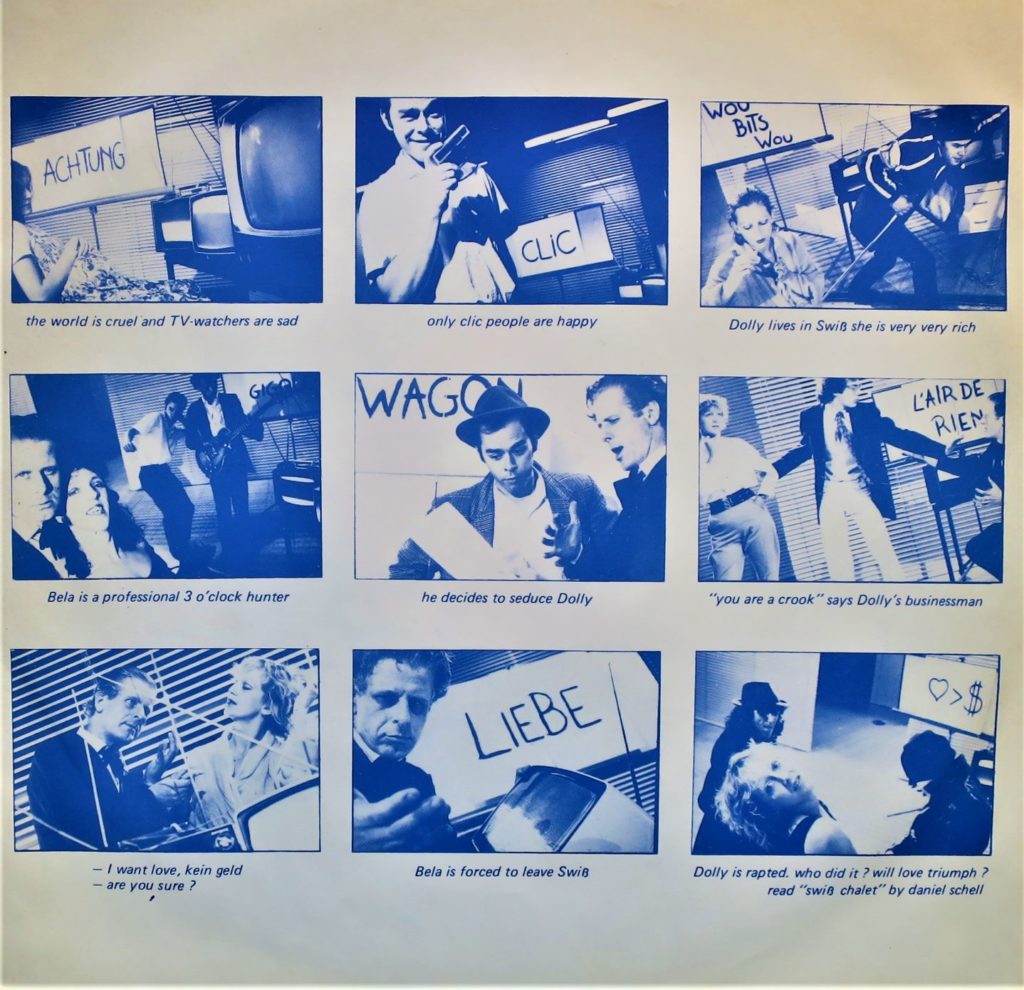 Swiss Chalet is the first Opera attempt by Daniel Schell . With pieces of different genres going from Swiss to Africa, it follows in fact a novel-libretto written by Daniel and helped by the graphic innovators Jeep Novak and Jean-François Octave.
Swiss Chalet The Libretto of the album
Swiss Chalet The Novel by Daniel Schell and Graphic Novel drawn by Jean_François Octave
Swiss Chalet est la première tentative d'opéra de Daniel Schell. Les pièces sont de genres très différents, se promenant de l'européen à l'africain, mais la trame suit un roman/livret écrit par Daniel.
Musiciens/Musicians: Pascale Son, vocal – Daniel Schell – guitars – Charles Loos – Keyboards – Alain Goutier, bass – Jean Mutsari, bass, choirs, percussion- Philippe Allaert, drums, choir, percussion. Recorded : August 1979, by Christian Ramon, Shiva studio, , Artistic Producer: Christian Albin. Label: IBC-EMI Executive Producer Henri Heymans- Co-Produced by Booots Vertrieb and Zwei Tausend Eins.