Harsh and Vishal Wardhan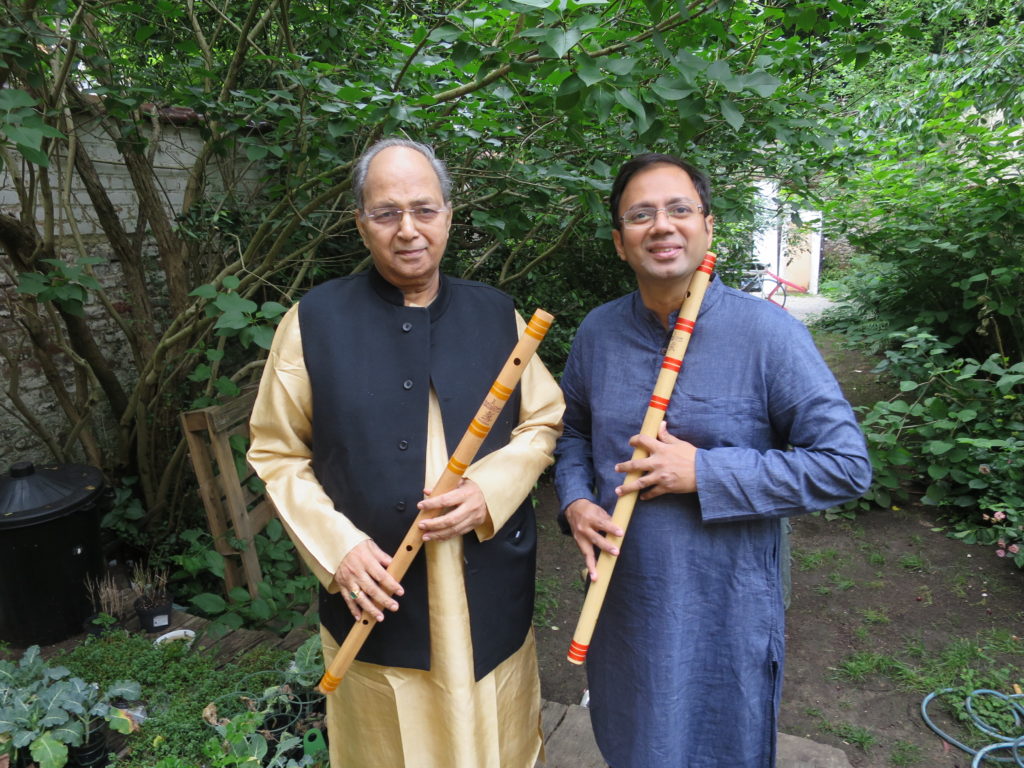 Biography
Harsh Wardhan is a famous bansuri ( the Indian bamboo flute) player from New Delhi, where he directs his own school. He tours regularly in India and in Europe. He is the regular bansuri teacher in both the French and the Sangit school of Brussels. His pedagogy is one of the best available today as he has developped a sophisticated concept for finger placement. Harsh is also one of the best luthier today in India, the 'Stradivarius' of the flute, making the bansuris of almost all important players. This double experience as a concertist and a luthier, joined to his deep knowledge of the raaga, makes him a unique and excellent teacher.
Harsh is now regularly accompanied by his son, Vishal Wardhan, himself a reknowned bansuri player, educated, amongst oters by Hariprasad Chaurasia.
Studiyng the bansuri is of great interest for the Boehme silver flute, as well as the baroque flute players. And Harsh has really succeeded in implementing a highly interesting fingering technique. All the flutists who joined his lectures have enjoyed the flavour of the original 'bamboo sound'.
Video: Harsh Wardhan and his son Vishal Wardhan play raaga Yaman