Bert Cornelis – Carlo Strazzante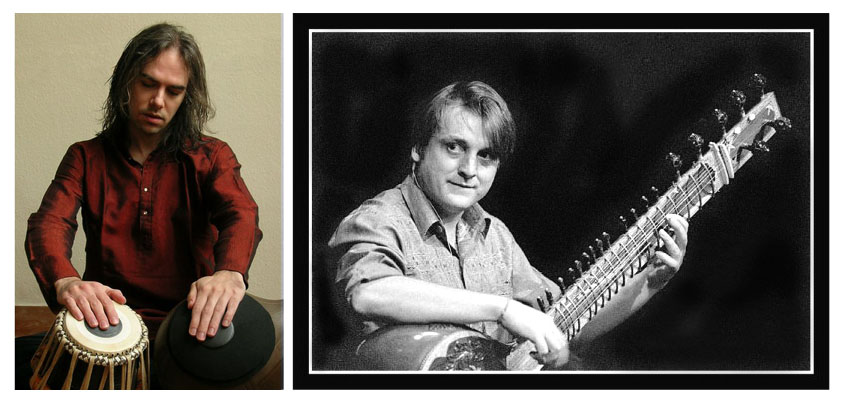 Carlo Strazzante (tabla) – Bert Cornelis (sitar)
Bert Cornelis  is the first European disciple of sitar master Pt. Ashok Pathak with whom he studies since already more than ten years.  Pt.Ashok Pathak is himself son of the legendary Shree Pandit Balaram Pathakji, usually considered as one of the great sitar masters of the past century. Besides this traditional teaching, Bert is also following the program of the  Prayag Sangit Samiti, the University of Indian Classical music situated in Allahabad. During the last seven years, Bert Cornelis also founded the groups Nada and Al Palna. Members of those groups include the vocalist Ghalia Benali , with whom he made numerous concerts. He has also composed the music of the dance performance Samsara.
Carlo Strazzante  has started to study oriental percussions with Iranian master Madjid Khaladj.  Since 1999, he has studied tabla with  Suman Sarkar, Sandip Banerjee and Prabhu Edouard. Recently he has been initiated to pakhawaj  by Udhav Shinde.  He has already performed several times in Europe and Asia. As a regular member of  Karo Trio, he has toured in India for the ICCR. He has accompanied sarod player  Asad Qizilbash in Pakistan, and Ensemble Zaman in the Festival "Sharq taronalari" of Ouzbekistan.
Both Bert Cornelis and Carlo Strazzante are regular members of the Sangit Academy, Brussels.